Moving to China?
Everything you need to know about your move to China, collated in a single e-book
Moving to China?
Everything you need to know about your move to China, collated in a single e-book
Are you planning on emigrating to China? Then, you will find all the information you need to get off to a smooth start in the Middle Kingdom on more than 100 pages and two check-lists.
Negotiate the best salary: In this e-book, you will learn how to get the highest possible salary thanks to tax-free benefits, as well as how you can have your payments into the Chinese pension system paid out.

Chinese customs and traditions: Many things work differently in China compared with the rest of the world. Learn the basics of Chinese culture so that you don't put your foot in it.

Check-lists for the perfect start: Get 2 check-lists when you buy the e-book. One for employees and one for students. So, you can't forget anything amid the stress of moving!

Everything you need for a worry-free start in China: The book is made up more than 60 chapters covering all aspects of emigrating to the Middle Kingdom.

With a foreword by Manuel Stahl – YouTuber "Saarland2China"
Honest, informative, compact!
"Move to China" has been a constant source of support during my move to Dali, China. The book contains a range of tips and tricks; you will receive compact, honest information about everything from preparing to move and important issues regarding working life to everyday life.  It has been designed with absolutely beautiful photos and is an absolute must-read for any emigrant who wishes to be well-informed.
– Svenja Mariella Wilkens, worked for a motorcycle tour operation in Dali, Yunnan for 6 months. LinkedIn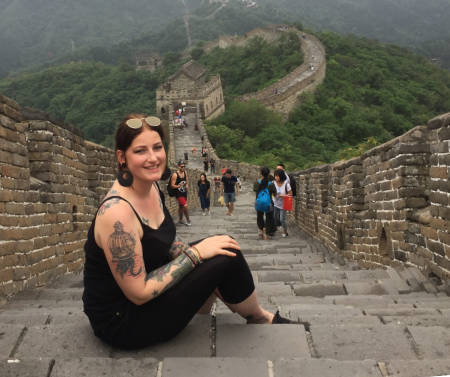 Immediate assistance for your move to China
Everything you will read in this e-book will help you with your move to China. Irrespective of whether you are moving to China to study or work.
All the knowledge in the book has been gathered from numerous moves to China. The chapters are kept extra short and snappy so that you can get a quick overview of what you need to bear in mind. Supportive check-lists mean you can get cracking right away!
Sample: Take a look at the e-book now!
If you would like to know what to expect, you can take a look at the e-book free of charge and without obligation. Please enter your email using this link to our newsletter. You will receive 5 chapters as a free sample immediately.
The sample does not require any personal data or payment information.
Have fun reading the sample and come back soon!
Perfect for...
… employees, students, spouses of emigrants and anyone interested in moving to China in the future.
Over 100 pages of collated knowledge about China, with an attractive layout as a .pdf for reading digitally or printing out and binding.
The author: Rainer Schirrmeister
Has studied and worked in China himself. As an organisation freak, he made and recorded all his preparations for an impending move. Unfortunately, the move has had to be postponed. Over time, these loose notes have helped more and more acquaintances with their move to China. Encouraged by friends and acquaintances and with input from numerous interviews, Rainer edited everything, made it look pretty and has now made it available to you.
On the right: Author Rainer Schirrmeister near the Forbidden City in Beijing with two strangers that asked for a group photo. It is common that people may ask you to take a photo with them – I like to return the favour and ask in return.
"Do you want to move to China? Then, you have to read this book! It was perfect preparation for my two-year stay in China!"
– Michail Kosak, studied and worked in Beijing, China for 2 years, LinkedIn
Strictly speaking, this guidebook is free!
If you apply all the knowledge in the book to get the best possible salary, get all tax-free benefits and you have the payments into your personal Chinese pension account paid out at the end of your stay, this book will even have earned you money! But the book won't just help you earn more money. It will also protect you from scams. Learn about the most common scams from experienced emigrants, as well as how you can avoid them.
In addition, as a reference book, you can deduct the cost from your taxes!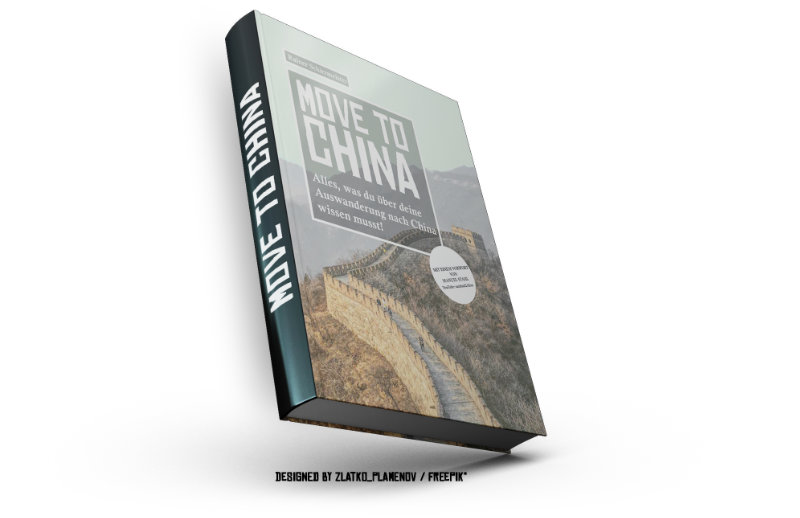 Just one more step to get your Move to China ebook!
Please use the following link to order your e-book for just 97 $ 27 $, including VAT. You will be able to download the e-book as a PDF immediately after payment.
✔ Earn more money! Learn how to negotiate best salary possible!
✔ Save your money! Learn most common scams you might face as a foreigner!
✔ Concentrated knowledge from several experienced expats
✔ Print your checklist and leave stress behind! Concentrate on the things that matter.
✔ More than 60 chapters! It really covers everything you need to know!
Do not wait too long! This is a limited time release offer that will not last forever.
Last update: 01/01/19
Guaranteed risk-free! If the e-book doesn't help you with your move to China, we'll refund the entire purchase price!
If you are not satisfied, please email us at contact@move-to-china.com. Let us know why the book did not help you in relocating to China and we will refund your payment in full.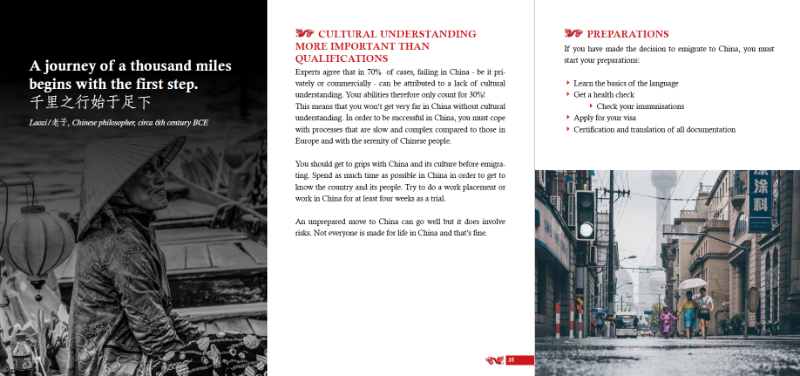 Move to China Blog – check out our latest posts about China!
I often get asked what my three best tips are, when moving to China. And I could name more than 100 things that might be important and it is very difficult to break it down to three. But I gave it a try. Disclaimer: There are tons of stuff you have to care and think...
read more
Our goal: To create the biggest relocating community on Facebook. Join us now!